Until Leftover Sales Open!
FAQ
---
IS PAST ZINE EXPERIENCE REQUIRED TO APPLY?
-
No, while it's cool if have it, it does not affect your chances of being accepted.
Will this zine be physical or digital?
-
This zine will offer both physical and digital copies which will be available for purchase.
Will contributors be compensated?
Yes, each participant will receive a free contributor bundle including the zine and a copy of anything else made plus profits made after the zine will appropriately be distributed via paypal.
-
What if i cannot/do not want to receive financial compensation?
The contributors earnings will be donated to a charity or an organization of some sort.
What CHARACTERS WILL BE FEATURED AS AN ANTAGONIST IN THIS ZINE?
We understand that the term "ANTAGONISTIC" may be subjective but we're primarily focused around antagonists who fit our theme.

We're looking for characters such as masterminds, rivals/tricksters and select others.
-
---
aPPLICATIONS OPEN
Sept 9 - Oct 9
---
apply as a writerapply as a page artistapply as a merch artist
---
SCHEDULE
---
September 9 - October 9
Writer and artist apps open

October 13
Email results

October 13 - January 31
Work period begins

February 25
Preorders open

April 10
Preorders close

Est March - April
Production period

EST May
Orders shipped out
---
Meet the mods
---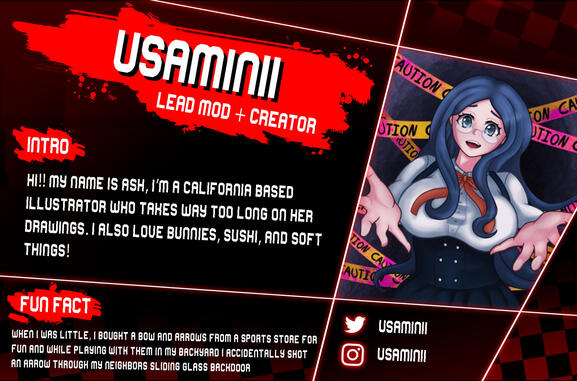 ---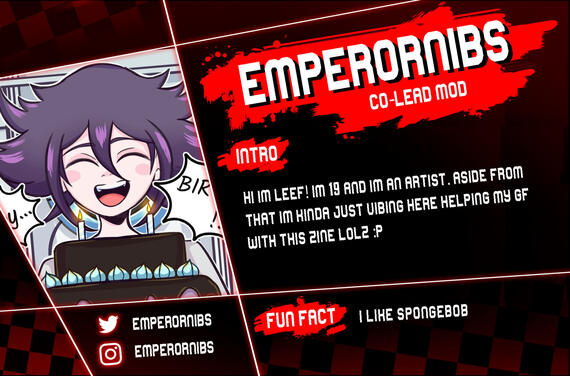 ---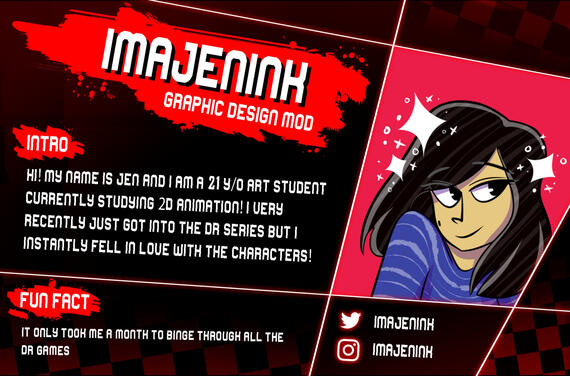 ---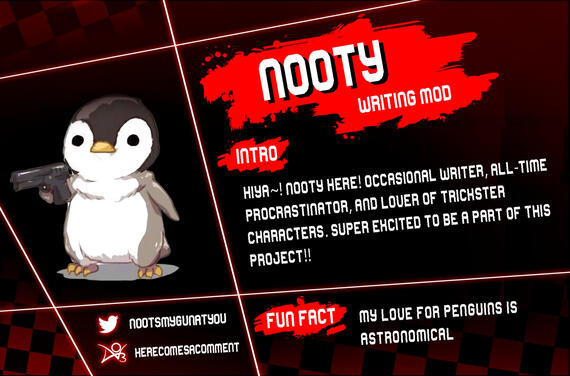 ---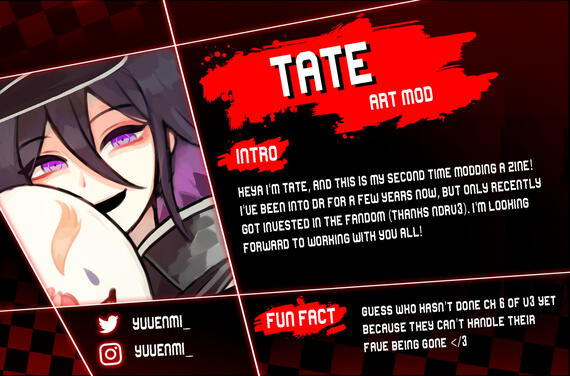 ---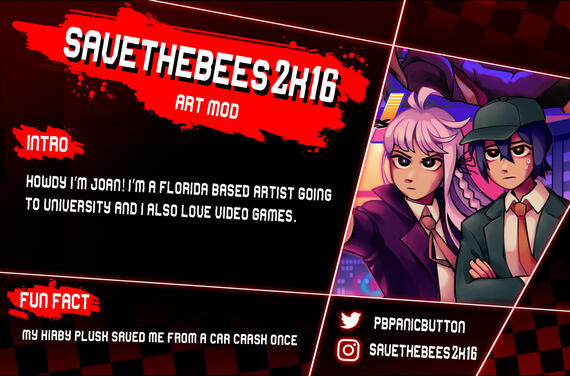 ---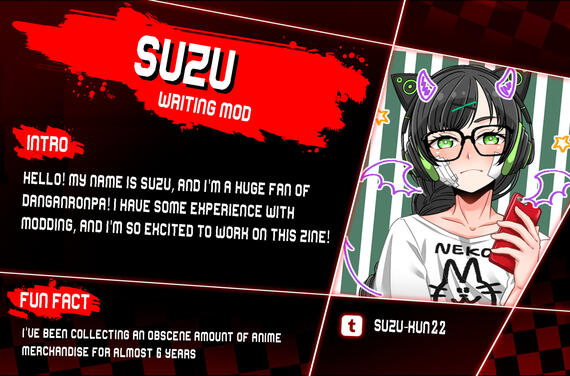 ---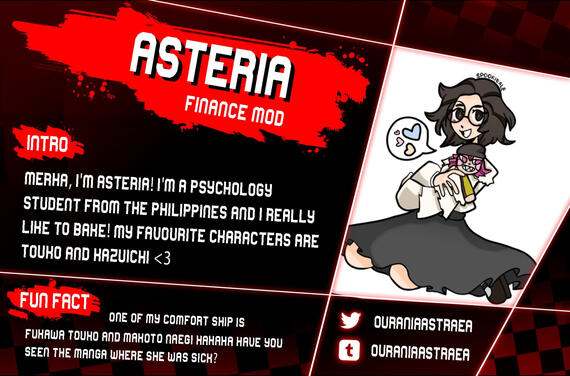 ---